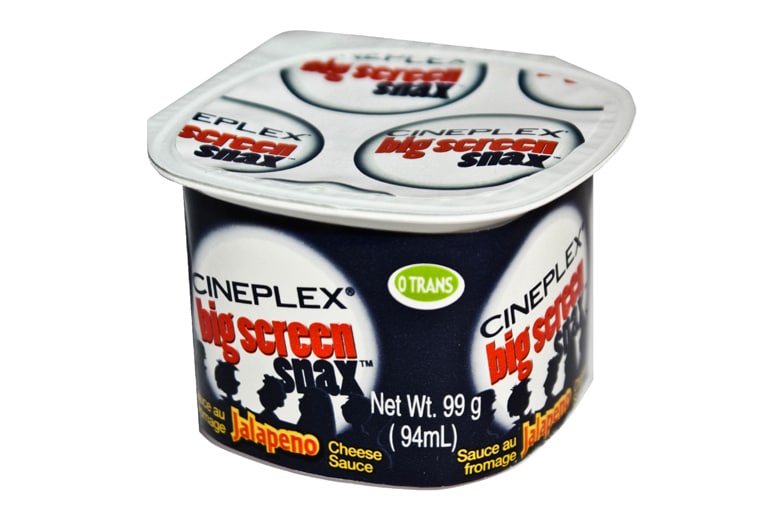 CBSS Jalapeno Cheese Sauce Portion Cups
Individually produced cups filled with ready to use sauce made from a blend of cheddar cheese, natural cheese flavours and jalapeno peppers.
HANDLING INSTRUCTIONS
Store cases of product in a cool dry place. Cups may be served cold or warm. If warm, heat in the warmer. If not used remove and put back onto a dry goods shelf AS LONG AS the membrane has not been compromised.
SHELF LIFE
18 months Unopened
ALLERGEN STATUS
Milk
INGREDIENTS
Water, reconstituted skim milk (water, skim milk powder), vegetable oil (soybean, sunflower and/or canola oils), modified corn starch, natural flavour, salt, jalapeno peppers, cheddar cheese, sodium phosphate, sodium citrate, lactic acid, colour, acetylated tartaric acid esters of mono- and diglycerides, cellulose gum, acetic acid, mono- and diglycerides, citric acid, spices. may contain soy, sulphites, and/or wheat.
PRODUCT INFORMATION SHEET