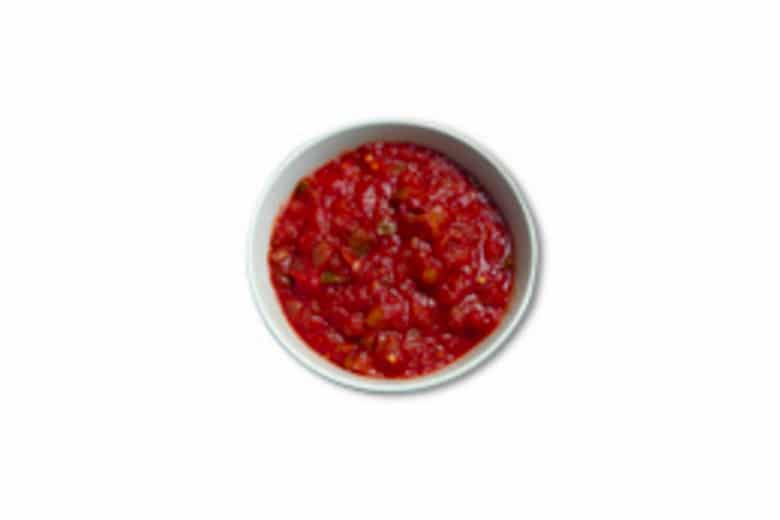 BSS Chunky Salsa
A red tomato sauce with onions, green peppers, jalapeno, green chiles, tomato chunks and herbs particulates. Has a sweet tomato flavour with hot spicy notes.
HANDLING INSTRUCTIONS
Unopened cans should be stored in a cool, dry environment and protected from freezing. Unused portions in opened cans must be stored in a clean, covered vessel at refrigerated temperatures [36 to 40°F (1.7 to 5ºC) ] and used within 1 week.
SHELF LIFE
15 months Unopened
ALLERGEN STATUS
None
INGREDIENTS
Tomato puree (water, tomato paste), tomatoes (contain tomato juice, citric acid, calcium chloride), vinegar, green bell peppers, green chili peppers, dehydrated onions, salt, jalapeno peppers, concentrated lemon juice, spices, sugar, dehydrated garlic and parsley, xanthan gum, cilantro, paprika extract, natural flavour, potassium sorbate, sodium benzoate.
PRODUCT SPECS SHEET