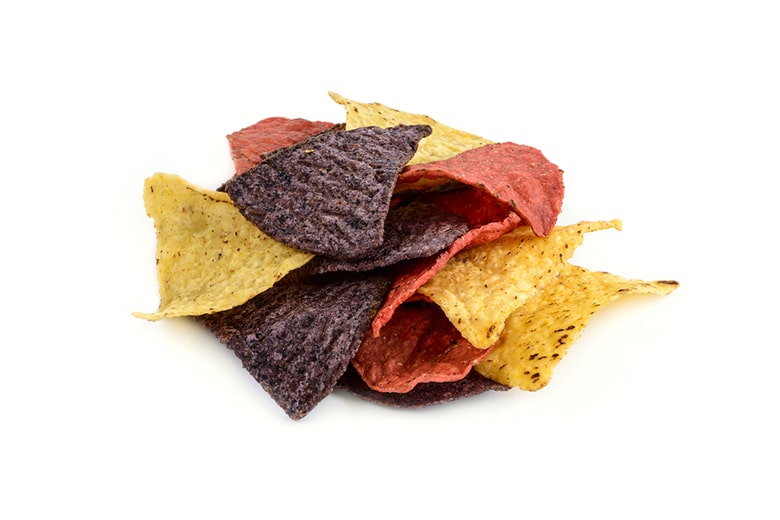 BSS Tri-Colour Nacho Chips
Mixed golden yellow, red and blue, lightly salted and toasted corn chips. Triangular in shape with good bite and excellent flavour.
HANDLING INSTRUCTIONS
Shelf stable product.
SHELF LIFE
6 months
ALLERGEN STATUS
None
INGREDIENTS
Ground yellow corn flour, corn and/or soybean oil, salt (contains one or more of the following: FD&C Red #40, FD&C Blue #1), beet powder, HC, trace of lime.
PRODUCT SPECS SHEET